Thommy Backner is an iconic Swedish hotelier and hotel owner whose experience in hospitality goes back over 45 years. Prior to his full time career as a hotelier, Thommy balanced his professional skiing with his talent in the kitchen as a chef. After having worked in ski resorts around Sweden, as well as owning a couple of his own restaurants in Sweden's south, Thommy and his wife Petra took a leap of faith when they moved to the winter paradise of Sälen, Sweden where they were hired in to help turn a famous old luxury Ski Lodge around that had hit hard times - Högfjällshotel. They succeeded and subsequently bought the property - 30 years later, their Högfjällshotel in Sälen along with other properties that they own stand as some of the most successful properties of their kind in Scandinavia. Thommy and Petra have had a long standing relationship with Asia and for over 20 years have been bringing groups of hoteliers and other Swedes in the industry to learn all they can from those who are considered the best in the industry across Asia, taking that knowledge of design, service and culture back home so that they could enhance the way they did things in their own properties.
How did it all start for you in Hotels?
My career in Sälen started when I was requested to stay here in Sälen for three months as a consultant during the beginning of one of the worst financial crises in Sweden at the beginning of the 90's. Everything was a big mess. When I arrived, I realised that there were a lot of things that needed to be done, but to actually do those things would be very difficult. At that time I was only 29 years old and I was part of a large Swedish company who back in Stockholm was also going through a lot of troubles. Given those circumstances, they let me do whatever I wanted which meant freedom for me which even though it was difficult,it was fun. It was at that time that I fell in love with hotels.
Prior to that, I had a career as a professional skier in Sweden and I had worked in Swedish ski resorts for over fifteen years and I was so fed up with that kind of work that I swore to myself that I would never work in a ski resort again.
When I arrived at Högfjällshotel in Sälen, my attitude changed. That hotel had so much going on - it was full of life.Because of the financial crisis, it was a very tough start, but we worked out a strategy of how to develop the hotel get through it. We opened up restaurants, cinemas and other things other than just skiing - and now here we are thirty years later and we're one of the market leaders in not only Sweden, but for these types of hotels in Scandinavia.
When did you decide to switch from being a consultant to actually buying your first hotel?
My wife Petra and I were just newly married and I had promised her that we would be moving to Scotland as I had just been offered a job over there as an F&B Manager in Glasgow. I didn't end up taking that position, and instead, we decided to stay working with the Högfjällshotel in Sälen. Despite its figures being so deeply in the red, within five years we were able to bring the hotel back into the black. Around about that time, the owner asked us if we would like to buy it, and of course, by that time it had become our dream to own such a property. In 1995 we bought the first part of it, and then around the beginning of the millenium we bought it outright.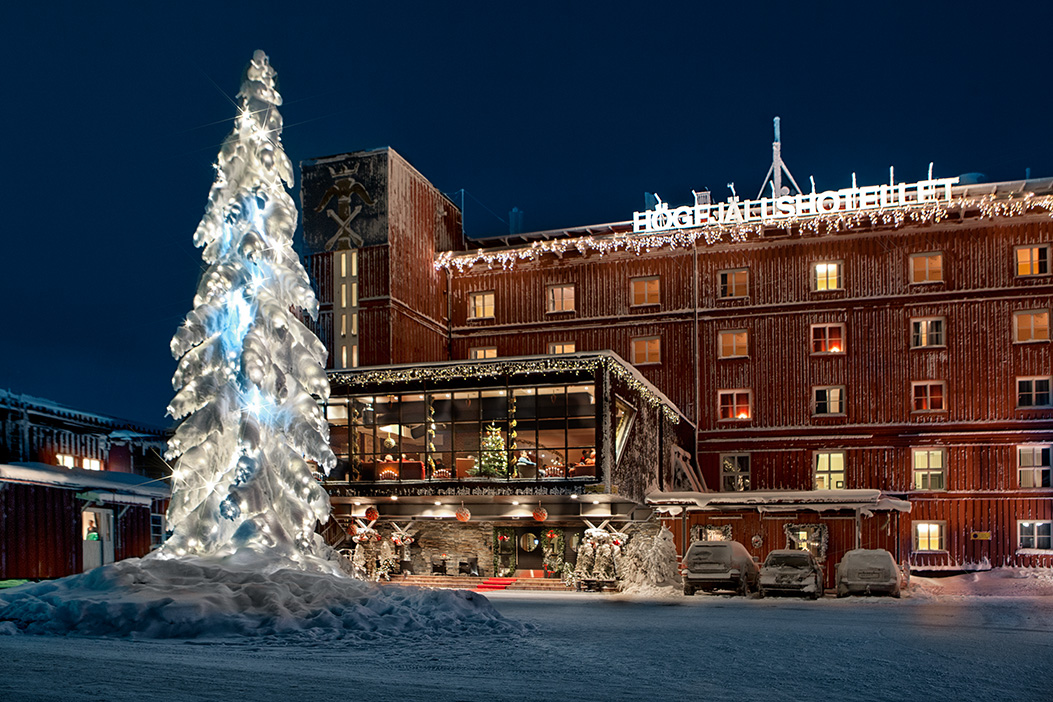 Aside from Skiing, what kind of training or career experience had you had that prepared you to be a hotelier?
I had graduated as a chef - you can see all of these cookbooks here - I actually have over 4,000 books on cooking. My academic career was short, but my work career is quite extensive. I was an avid golfer as a kid, so I started washing dishes at the golf club restaurants when I was around twelve years old. Before arriving in Sälen, we actually had a couple of our own restaurants in the south of Sweden since 1983 and before that I was a chef in Stockholm.
You have been taking teams of hoteliers to Asia on hotel tours for many years now. Who are these hoteliers and how did it all start?
It all started with a group of friends who worked in the business - hoteliers and restauranteurs, designers, architects. We had all first met around 2001 at the Disney University in Orlando, Florida. We thought that doing something like this would be something that could be beneficial to all of our businesses, learning with and from each other.
My wife and I had been traveling to Bangkok since 1992 and we loved it. Actually, our favourite hotel in the world - the Oriental is in Bangkok and we have learned a lot from it. A lot of the things that we have done here at Högfjällshotel has been inspired by the Oriental in Bangkok. For example - the diversity of restaurants, the guest management standards which had made them world class for a long time. I was fortunate enough to have the opportunity to get to know the famous Mr. Kurt Wachtveitl who was the GM of the Oriental for many years. We met him every year and discussed how he did things and why he did things the way he did. That was my inspiration.
What have you learned about Asian Hospitality from those tours?
One thing is 'design'. Bangkok is one of the most magnificent places in the world for some of the most fantastic hotels. They need to always be innovating with their designs to be able to compete with each other as there are always new five-star hotels popping up. We also look at what's in the hotels - the different food and beverage concepts, the service styles and the management styles. We are mainly concerned with new ideas and themes that run through the properties. We also visited China a lot and saw many properties coming up that had been designed by some of the world's top designers.
The design factor aside, another important thing that we learnt about with people like Stuart Jay Raj, and one of my dearest hotelier friends, GM of the Sheraton Grande Sukhumvit in Bangkok, Mr. Richard Champman, was the cultural aspect of the service in the different countries across Asia. We also get to speak and learn from our ambassadors in the different countries as well as the different business chambers in the different cities that we visit so that we can learn how to best do business - what's easy and what's not.
In Sweden, we are very dependant on 'high tech' as we need to do a lot with minimal staff because of the high cost of wages here. If you compare some of the best kitchens here in Sweden compared to what you have in Bangkok, we would have five people manning the kitchen where in Bangkok you might have 50. Despite that, in Sweden we have managed to still win many restaurant awards.
Were there any 'stand out' incidents in Asia that made you realise that it would be a good idea to bring your friends to Asia to learn?
When I bring groups to Bangkok, we will always stay in different hotels each night of the trip. We might spend a night at the Sheraton Grande Sukhumvit, then St. Regis and so on, just so that we could get a feel for the different hotels. We would make sure that we spent the final two days at the Oriental back then with Mr. Kurt Wachtveitl. At the Sheraton Grande Sukhumvit, it's fantastic service. It's very warm and passionate, but when you arrive at the Oriental, you feel something else. Supposing you gave ten out of 10 stars to the Sheraton Sukhumvit, the Oriental would get eleven. When my wife and I arrived there for the first time we were shocked. We knew we had arrived - this was the 'real thing', and that has driven us since then.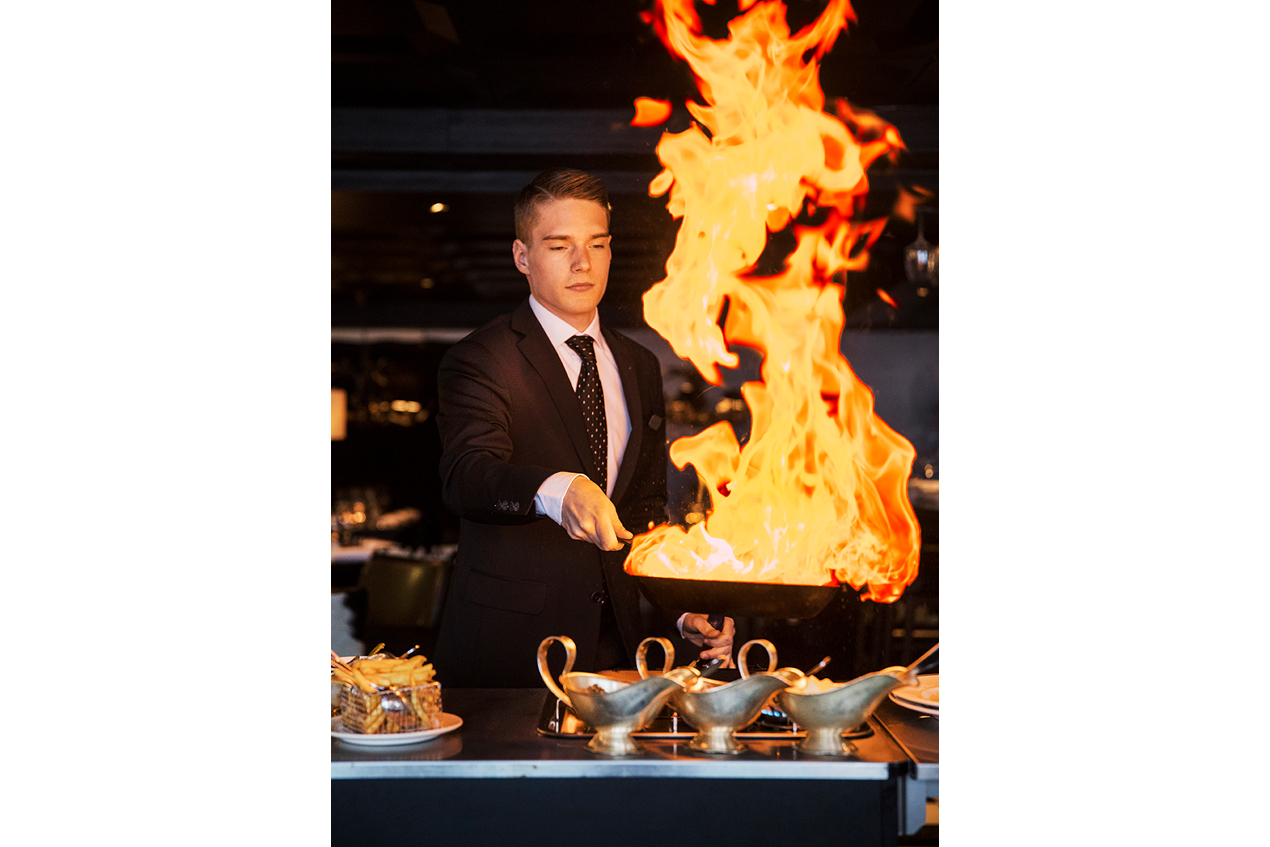 What's the difference between Scandinavian Hospitality and Asian Hospitality?
It's not that Scandinavians are 'less warm', but we can't afford to do everything that you might do in Asia because the cost of labour is so high. I always tell my staff here though, if they (over there in Asia) can be the world's best, then why can't you? - and that has become our mantra.
One of the biggest challenges for us here is that we are seasonal, so there are limitations on what can be done with staff, but I believe with the right management and leadership that we can do it.
You can see that despite having less people to work in our restaurants, the quality of Scandinavian restaurants has continued to increase over the past thirty years.
What are the biggest challenges in running your two hotels in Sälen?
The biggest challenge is that we're seasonal. While we're in the middle of a season, it's easy to do well and see business booming. As soon as you're out of season however, it's impossible, so you can't count on the whole year to be running your business consistently high. We hope with the new airport being built here that in the future we will be able to reach out to new markets with new offerings that will bring more consistency throughout the year.
In our small hotel, it's not as big a problem as it only has one small restaurant that's very typical Swedish food - wild meat etc. We have managed to work it so rather than making profit for 5 months of the year and no profit for 7 months of the year like most other restaurants and hotels in this area, that small hotel and restaurant are turning profits eleven months of the year now which is unique for this area.
How many rooms do you have in total and who are your target market?
We have 150 rooms between the two hotels and 300 apartments. In the Högfjälls area, there are currently 1800 tourist beds.
As for the market, it's mostly Scandinavian with 80% of the Scandinavian market being Swedish. We are now targeting 30% international market for the coming years.
Why is understanding 'culture' an important factor when it comes to hospitality and service?
You can see that our neighbours just across the way there in Trysil, Norway, have just built over 1000 brand new rooms there. Our place is over 82 years old. I tell my staff that our rich culture and history is one of the main reasons that people come to us. If you have a three year old hotel, you don't yet have any culture or history. You can see pictures of the Norwegian kings and important people from our history displayed throughout our hotels. That's all part of our culture and history and it's those stories that our guests want to hear. Our hotel is a luxury hotel from 1937. We Scandinavians have a thing called 'Jantelagen' or the 'Law of Jante' which basically says that to fit in, you don't want to do anything excessive or have anything 'too nice'. That means that in general, Scandinavians don't really want luxury 5 star service and hotels - but we can actually provide them with world class 5 star service.
In Sweden, we have (in my opinion) only two real 5 Star Hotels - they are the Grand Hotel in Stockholm and the Sheraton Stockholm. The rest of them may even have 5 star service and quality, but they don't want to call themselves 5 star because it might actually be a turn off. We don't actually have a star system in Sweden.
So, that's actually one important lesson that we learnt in Asia - 'What is a real 5-Star Hotel?'.
We can't do everything that we see, but we can learn from it. When it comes down to it, even for the best hotel in the world, it's the staff that's important. You need to manage your management team and inspire them so that they themselves feel 'Wow - I want to be like that'. My management staff is always traveling around to learn from different places around the world. Just last year there was a team of 30 of them that traveled over to Las Vegas to explore the hotels there and see how they worked. When they came home they were inspired and had the attitude of 'Yes - I want to do it!'.
We can't do it in the same way that others have done it however, we need to work out what our own way would be then do that.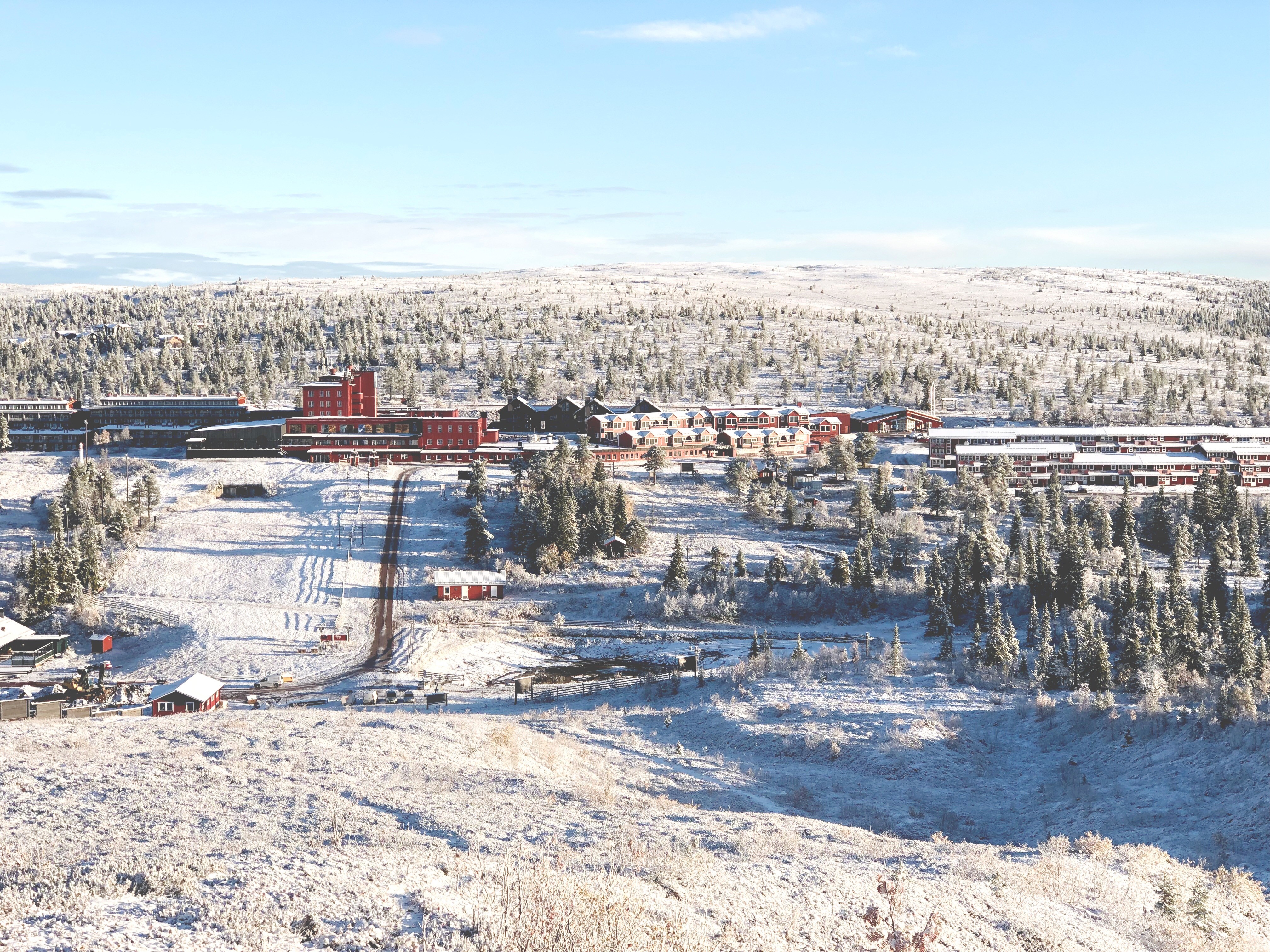 It seems that you are very into other cultures too - how do you integrate that into your management style?
Firstly I'd want to say that I believe that Scandinavian and indeed Swedish culture is very good. It's a really nice place to be here. We're all nice to each other and we take good care of our employees. What we do is learn from the good bits of other cultures to make it even better, ultimately for the perfect guest experience.
In saying that, I believe that a Swedish management style in Thailand would not work - perhaps because we are too nice.
It's also fascinating to see how westerners in Asia have managed to adapt their styles to get the best of their teams.