Attention to detail and a deep appreciation of unique locations are the two most important factors for those looking to build a dream residence or hotel – and at Hirsch Bedner Associates (HBA), these twin qualities form the approach defining what good design really is.
HBA has gained an international reputation through conceptualizing some of the very best interior design projects since the 1960s. HBA Bangkok ensures that reputation lives on, now working with a dynamic new led by Armon Praphavorakorn, Director, Nakhan Kaewkao, Creative Director, and Pimploy Dusadeeisariyakul, Project Director. Under the guidance of this talented trio, HBA is set to take the design world to new heights. The highlights for the current year from HBA Bangkok include Capella, Four Seasons, and Excelsior Yangon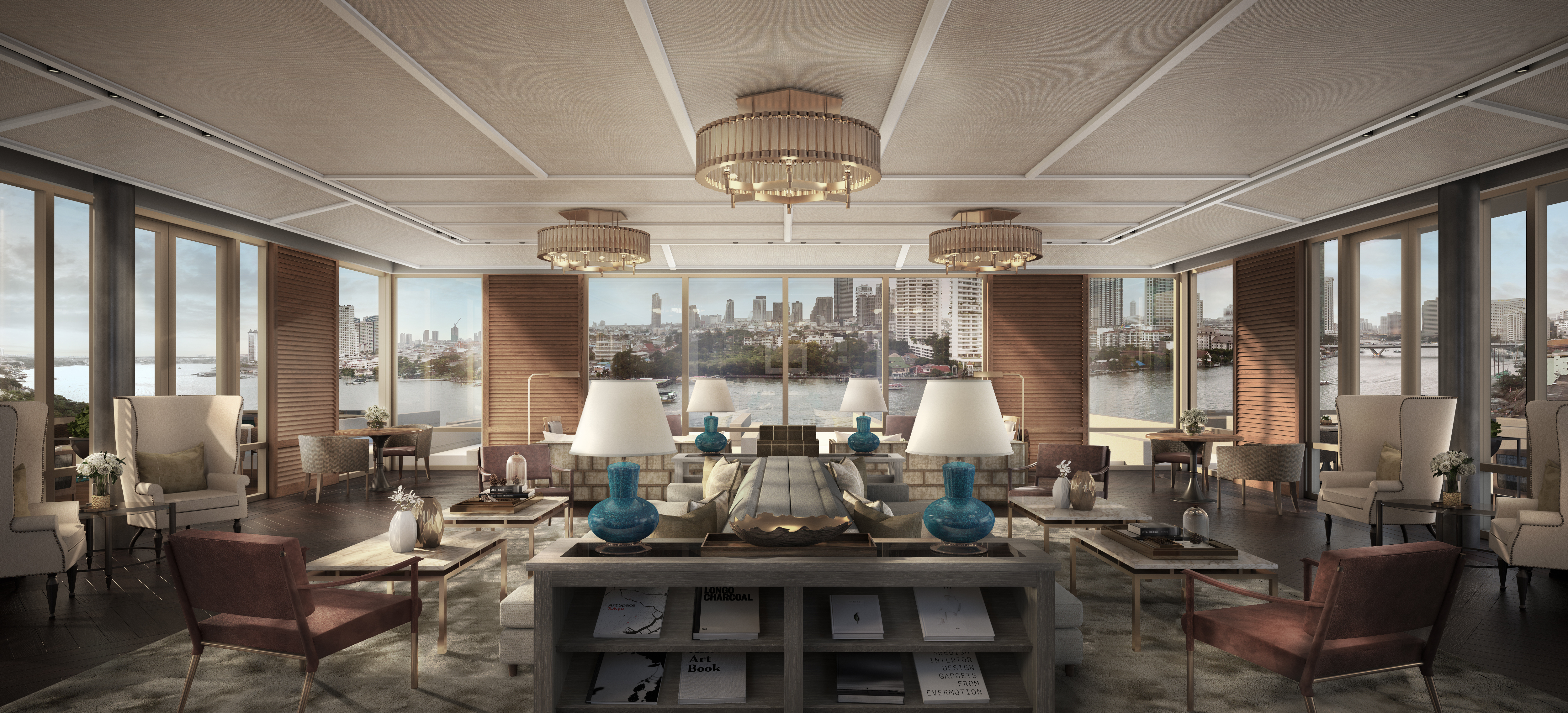 Capella Bangkok
A Sense of Place is the New Luxury
HBA Bangkok has been closely involved with Chao Phraya Estate in bringing the rooms, public spaces, bars, and dining areas to life at Capella Bangkok, as well as transforming the River Lounge and Delicatessen at the Four Seasons Private Residences. This highly anticipated project on the banks of Bangkok's Chao Phraya river is set to trigger significant interest in this part of the city, bringing the river to prominence once more.
"The idea of luxury is changing, so today we see projects such as Chao Phraya Estate that brings an intrinsic sense of thoughtful luxury and meaningful connections to the table. It's these kinds of projects that keep challenging us and pushing us to constantly think outside the box," explained Armon.
For Yangon Excelsior the design was inspired by its historical location in Yangon, a city once known for its cosmopolitan ambience. Originally, the building had been established as the headquarters of the Steel Brothers company in the 19th century. This provided HBA Bangkok with the perfect opportunity to develop the sense of place by adding elements to the property which draw upon the unique attributes of the place and its history.
"Many people tend to think that HBA works exclusively on projects that showcase expensive materials and products, but it's not about the price tag or coveting logos and labels," said Armon.
Exquisite Design for Distinguished Individuals
In design, no two projects are alike, according to Creative Director Nakhan, who brings more than 15 years of experience in the interior design of residences and other hospitality projects. He adds that in crafting a project, it is critical to ensure that individual designs are unique. This concept blends perfectly with HBA's philosophy of giving every home a unique sense of place through close attention to detail.
"HBA is the birthplace of this kind of hospitality design. With our extensive experience in creating concepts and designs for hotels, it enables us then to go a step beyond hotels and enter the residence space with the confidence that we can deliver perfectly crafted designs," said Nakhan.
Private residence projects such as Four Seasons are among those leading international brands which have found that HBA Bangkok's bespoke design caters exquisitely to clients whose requirements mean that every detail must absolutely meet the standards demanded.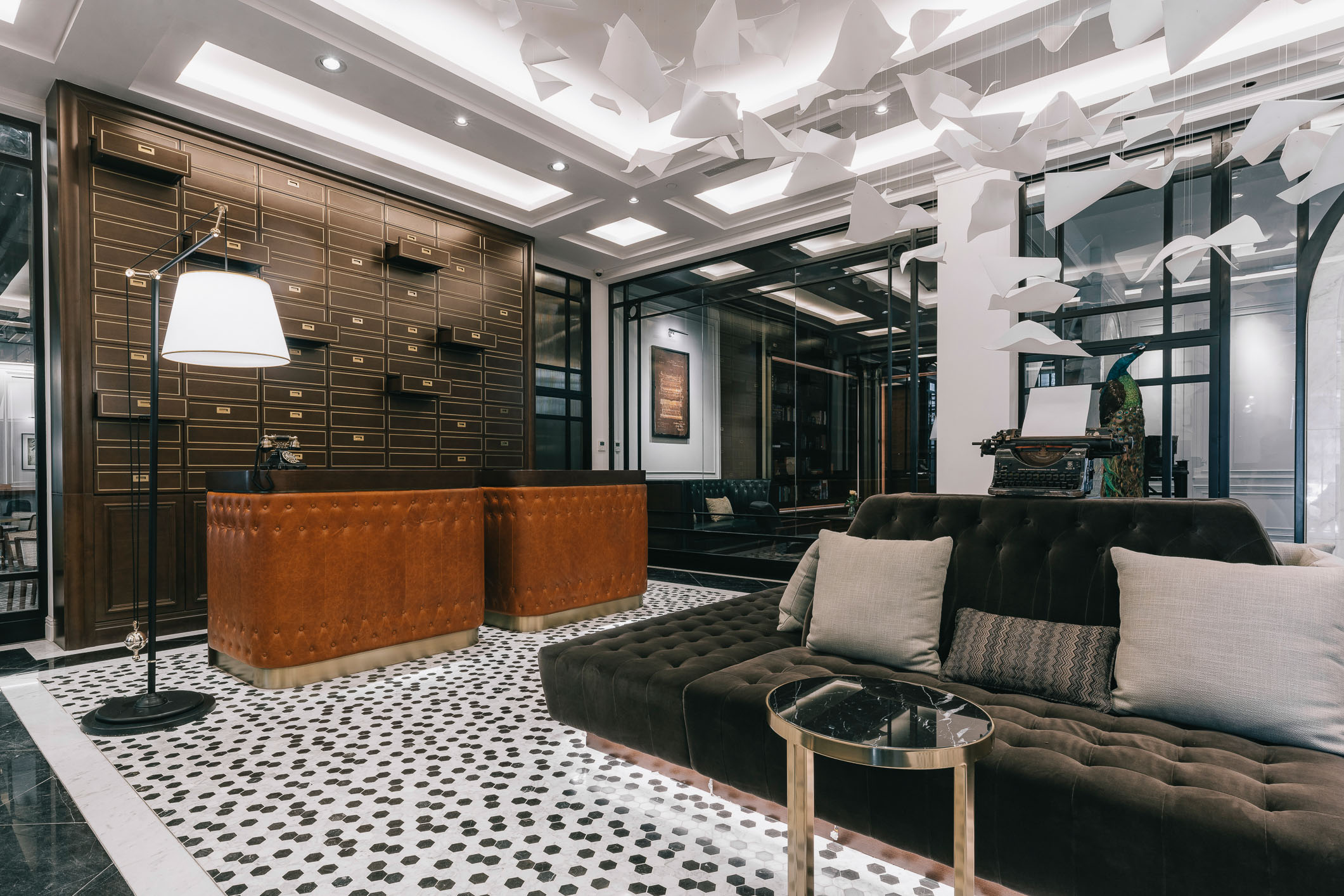 Yangon Excelsior
Dreams Start with a Single Concept
Since Chao Phraya Estate is a very special project, there are a number of companies working alongside HBA Bangkok to bring the work to fruition. With the curated concept, design must be executed well, and to achieve this, HBA Bangkok worked in collaboration with Arvoko, up-and-coming F&B specialists from NYC, on the design of the restaurants at Four Season Hotels.
Yangon Excelsior serves as a true state of the art project bringing the civilizations of the past to merge with today's world. It is a very well-executed project that showcases the detail and creativity injected by HBA Bangkok.
"It is our job to articulate the design, to bring our clients' vision and dreams to reality – to crystalize the concept and bring that concept to life," explained Project Director Pimploy.
"Every project has its own uniqueness, as everyone who builds a house or builds a hotel would know. The devil is in the details and this is why having an expert who has experience in design and a track record within the industry is the way to reach your ultimate dream," she added.
Design is subjective, but a good design has one clear aim, and that is to support a good, thoughtful host anticipating the needs of every guest. And that's when you pick up the phone and give HBA Bangkok a call.
Get in touch with HBA Bangkok at kochakorns@hba.com