Chef Jakub Mares was born into a family to which cuisine was at the heart, being the third generation of is family to take on the title of chef. His journey started in 1998 at the Grand Hotel Pupp where he first learned how to cook.
After decades of culinary experience, holding positions at properties that include The Four Seasons Prague Hotel, The Four Seasons London and Heston Blumenthal which is a three Michelin Star restaurant in London.  Chef Jakub has even served meals  to Pope Benedict XVI and now if you visit the Sheraton Hua Hin Resort & Spa or Sheraton Hua Hin Pranburi Villas , Thailand, you too can also be blessed with his cuisine.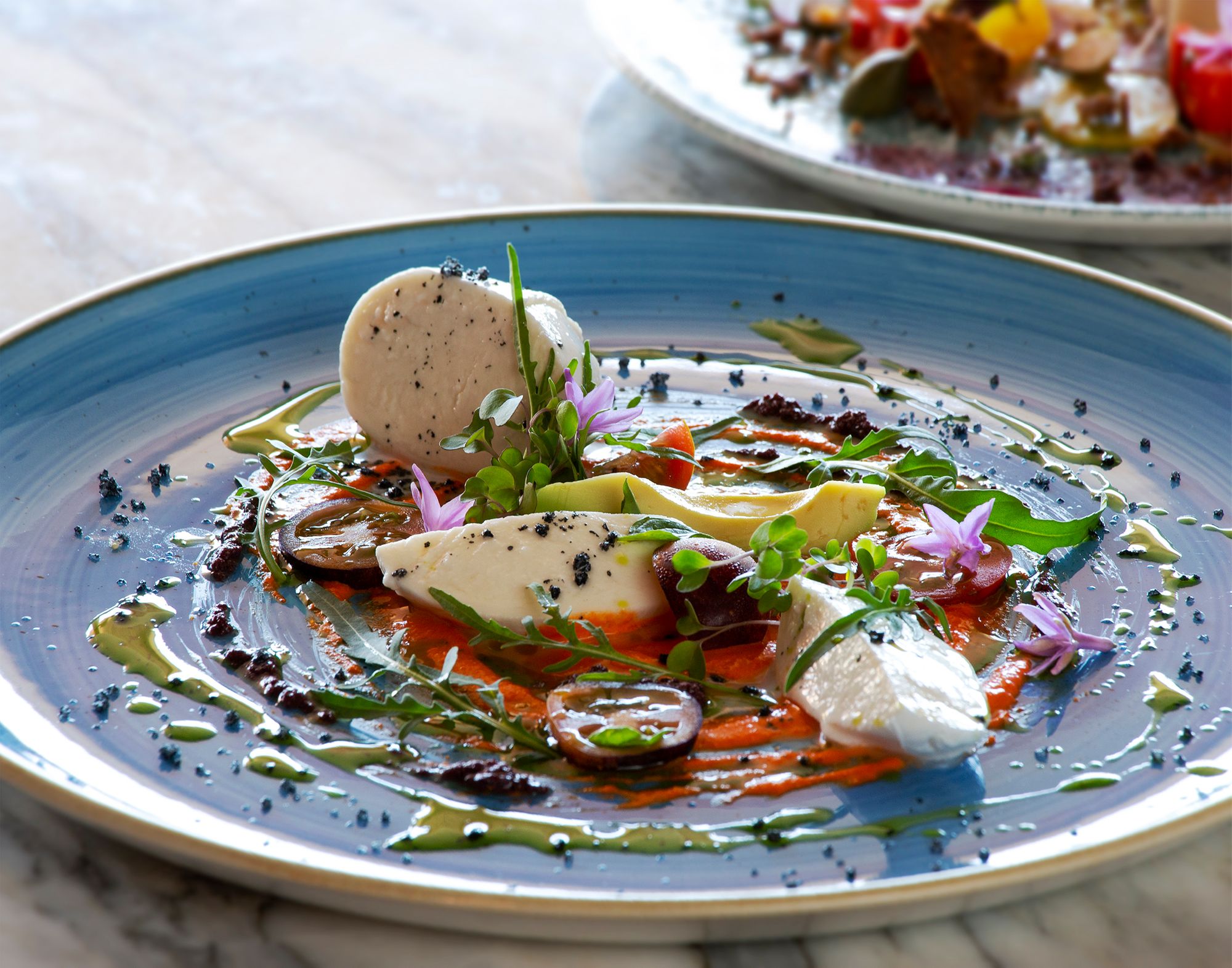 What makes your food unique?
In one word - ingredients. For a unique dish to be created, we need quality fresh ingredients. Our secret know-how and a fancy presentation does create an overall experience that guests are looking for nowadays. Here at Sheraton Hua Hin and Sheraton Pranburi Resorts we work with local farmers, including dairy farms as well as with sustainable fisheries from around the World. Today we are lucky to be able to source some great products from right here Hua Hin, including smoked sturgeon, morning-made burrata cheese just delivered from Hun Hin, and Samut Songkram salt-cured wild sockeye salmon, as well as figs from the Pak Nam Pran Boutique Farmers Project just to mention a few.
What are the challenges in being a chef today?
The main challenge is that a day has just 24 hours. A few hours extra would make life easier.
What are the things that you can't stand about being in your profession?
I love being a chef, and yes, there are probably several things that I'm not fond of, however looking at things in a positive light really helps.  You quickly realize that the only way to get through the daily battle with a smile on your face.
What was it like cooking for the Pope? Does making food for the Pope differ from making food for regular guests?
I am a little bit surprised that you are bringing up this old story - How do you know? :)Sure, it was a great honor cooking alongside chef Dario Busnelli as the personal chef of his excellency Benedict XVI. His food preferences were simple, yet delicious. One of his favorite dishes was a simple Austrian classic – the Kaiserschmarrn (a shredded pancake that takes its name from the Austrian emperor).
What do you do in the way of Corporate Social Responsibility (CSR)?
Food for the soul! Nothing makes us happier than seeing the faces of underprivileged kids light up when we serve them some of our delicious comfort food dishes and tasty pastries.
Way to go - packing up fresh food that hadn't been consumed on indulgent buffet setups in Bangkok and sending it to some less privileged folks who really appreciate it somehow fills us with gratitude too.
One of the beautiful things in pursuing sustainability is the people that we get to meet along the way. The fishermen, farmers, dairy producers and butchers do such magnificent jobs growing, collecting and creating the likes of the creamy fresh burrata cheese that comes from next door, and the prime sturgeon fish brought ashore in Hua Hin. We feel uplifted by doing our bit in supporting the local community and economy, and it's great to get to know these people.
What dish would you recommend for someone who has never tried your cuisine before and why?
The same dishes that we are tasting today. It all really depends on the location, the season and of course one's dinner preferences.
I would like to repeat that without exclusive ingredients there would be no exclusive dishes. I'm really indebted and would like to once again thank the producers. They are sometimes a little forgotten, but as chefs we are just the last piece of a very long chain finishing and serving the ingredients in a well-balanced dish to our customers. I am truly lucky to be a chef.