Before joining the Centara family, Chef Sandro Aguilera worked in several luxury hotels and restaurants around the world, including a renowned Michelin-star restaurant in Barcelona. Prior to being the Executive Chef at Uno Mas, Centara Grand & Bangkok Convention Centre at CentralWorld,  Chef Sandro was the Executive chef at Centara Grand Phuket,  INIALA Natai Phuket, and Centara Grand Beach Resort Samui.
Chef Sandro's first introduction to work in Thailand was when he was offered the position as Chef de Cuisine, working on the opening team at the 5-star Centara Grand & Bangkok Convention Centre at CentralWorld, which opened in 2008. Some time after, he moved to the 5-star Centara Grand Phuket pre-opening team as Executive Chef, and spent three years at the resort.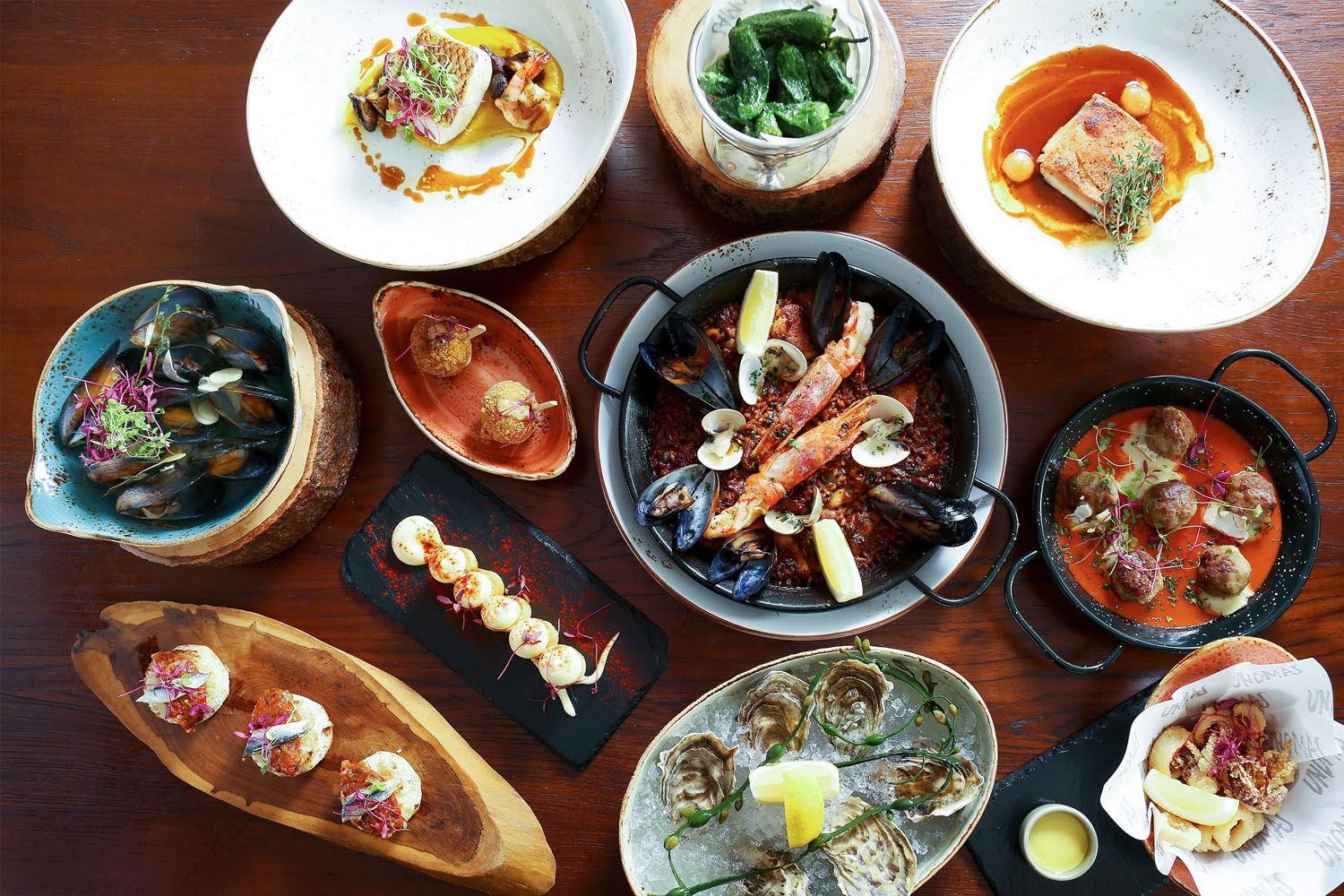 What makes your food unique?
I blend my expertise and my passion, add ingredients carefully selected for their flavors and aromas from the mountains to the seas.
What are the challenges about being a chef today?
Constantly staying current and up-to-date; environmental considerations; learning about other cultures, being open minded to new ways and willing to change; finding solutions quickly; gaining operational expertise, and many more.
What are the things that you can't stand about being in your profession?
I suppose they are similar to most other professions — things like disorganization; dealing with food waste; people not following normal Standard Operating Procedure; not being passionate in one's work; not giving an elegant solution when we have everything available to do so.
What's misconception about Spanish / Catalan cuisine?
Catalan food is connected to Spain's other regions, especially Valencia and the Balearic Islands, but also to the south, as many people come from Andalusia and Extremadura. As an example, we mix meat and seafood (mar I muntanya, or sea and mountain). The rest of Spain considers this weird, but we are very connected with both the sea and the mountains, and we share a border with France, so it is natural for us to mix with other culinary cultures and cuisines.
What dish would you recommend for someone who has never tried your cuisine before and why?
Our menu is seasonal, so it changes every three months. Every ingredient is carefully selected to give the most delicious and authentic Spanish and Mediterranean flavors. We are constantly focused on the taste and the aroma. That is why we call it the Iberian Grand Pilgrimage — it is a pilgrimage and a culinary journey through the most important autonomous regions in Spain.